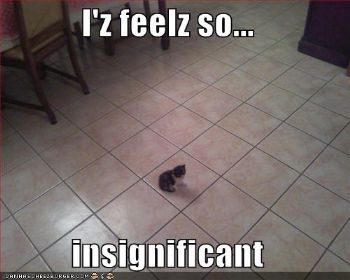 Oh man, what a week. Monday night I was so worried about the van I upset my stomach, so I went home early. It was rather nice enjoying the evening with my son. Tuesday morning I took the van down to the Co-Op and began the period of fretting.

The DISH Network guy showed up and wasn't sure whether he would be able to find a signal or not. Uff-da. But he did, by putting the dish on the garage. So that was nice. I got my phone and internet bundled into a new package they're offering so I (finally!) have unlimited long distance. Then the Co-Op called. Apparently I didn't think that the tail lights would be on separate fuses, plus I was primed to have it be something major. Thankfully it was just the fuse, so that's all good. SU made it home late, shortly after my son and I went to bed around 10:30.
Wednesday and Thursday were pretty uneventful, other than the usual his coming home late. Friday morning, however....we were going to meet with the insurance agent to talk about life insurance on him and retirement plans for both of us. I left a little early because I had a package at my PO Box in town that I needed to get (too big for the box so I had to go during their business hours). As I am walking out the door he *informs* me that the entire kitchen staff may be walking off the job. Apparently the head honchos made a pretty serious (but hard to believe, even for me) accusation against their supervisor and so they decided if she quits (if she does not receive an apology) or they fire her, the entire crew will leave. I looked at him and said, "Great. You turned down the only comparable job in the area and now y'all are going to flood the market??" He claims he can go back to that other restaurant and get hired because 2 of their cooks are in jail for theft, OR he can go back to a different one he previously refused to work at because it was the nastiest kitchen he'd ever seen. (Apparently he doesn't see how he cooks at home, either.) I just said "Whatever" and left. Our appointment was at 10, and he showed up a couple minutes late. I hate it when he does that.
He did cash his check and leave all but his gas money in the van so I could get money orders to be sent off. That is good, I suppose. He then said he would take the air conditioner out upstairs Saturday morning before we went to bed.
Saturday morning I woke up, got ready for work, woke him up at 630 and he asked me to leave the lights on so he would get up. I went to work where we had an interesting day since they wanted us to all log in at once and try to crash the system. It worked fantastically! Because they knew it would be frustrating (as we would then have to try logging in to see if the bugs worked themselves out) they gave everyone a $10 gift card. I took that to the grocery store and got a pizza and ice cream and paid $1.11 out of pocket.

(My son wanted pizza for supper.) That was a nice treat for us.
The first thing I noticed as I went upstairs to change clothes was that the air conditioner was still in the window.

I wasn't really surprised, though. If there is one thing that he is consistent in, it is saying he will do something and not doing it. According to his schedule, he was due to be off work at 8. 1130 we went to bed. I woke up to the back door slamming shut a couple times around 830. I looked over and realized he never came to bed last night. After I heard the car leave, I came downstairs and saw that he opted to sleep on the couch. So now I have no idea when he came home, isn't that nice?

What was interesting was that he was supposed to be to work at 8.
Later on, my son told me that they spent the morning watching movies on TV and then, before SU left, he told my son that he (SU) probably should take a shower, but he would just put deodorant on instead.

Lovely.
So this afternoon we have been doing laundry and watching the shows on DVR we recorded this past week. He decided to DVR 2 football games (neither of which were the Broncos) and so we couldn't watch TV but we could watch our DVRd shows. His schedule was 8-? so we have no idea when he will be home. Granted, it is the opening weekend of pheasant season, but this is a little ridiculous in my opinion.
Positives for the week: The van is fixed, the DISH is set up and I have a game plan for leaving SU. In fact, I even got a lead on obtaining a pro bono lawyer.
Here's to another week!!

~~
Heather