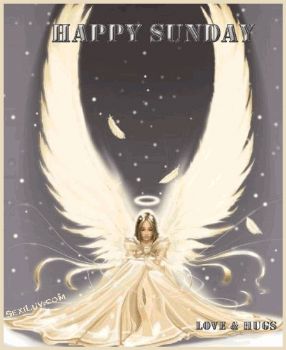 I have no idea when he left for work, although I think I hit snooze for him once this morning. Force of habit.

I slept until around 9 (I had stayed up late talking to my son about things) which I think helped my head cold tremendously. I'm still a bit congested and a trace of a cough, but not anywhere near what it was. I spent most of the day reading "Pillars of the Earth" after catching up on my TV watching from last week. No treadmill walking

unfortunately, due to the stupid head cold.
He came home and promptly went upstairs to watch football. Sundays may be good days for awhile.

Came downstairs and did dishes and made supper and we've been watching TV since. Sort of. My Dad called so I talked to him for about a half-hour.
I'm tickled pink that I could finally get the part to the dishwasher we got on Freecycle a few months ago. It's been missing the upper spray arm since we got it, and I've been looking forward to getting that and being able to use it. It's a portable one, and there is one more part I need to get (the part that connects it to the sink faucet) but I am fairly confident I can get that locally. Sure hope so, anyway!!

While resting and relaxing today I crocheted another pumpkin. I made 2, 1 for each nephew. For my almost-3-year-old we're going to fill it with small bags of M&Ms, and for the almost-1-year-old we're going to fill it with some apple-something Gerber Graduates dissolving thingys. (That made sense, didn't it??

) I will also make one for our niece and fill it with M&Ms (she is 3). I worked on my shawl a little bit, too. But mostly, I read. I absolutely love "Pillars of the Earth" and the sequel, "World Without End." It was nice to have a lazy, at-home day today. Yesterday we went to Mitchell and had a nice day just looking around and splurging a bit here and there.
I switched the cats to a new food, Purina Naturals. We had gotten samples in the their litter last year and when we ran out of their regular food we gave them those samples. My older girl has problems keeping food down, and has been skinny behind the ribs for a long time. (The more I think about it, I really do think it was when I moved to that darn house I couldn't afford and had to start getting cheap food for her.) When we gave them those samples, we had no digestive issues you normally get with those and the normal "urp-up" issues stopped. But I couldn't find it locally!!

Well, it's now being carried by Wal-Mart (urg), but only in a 6.3-pound bag. For 4 cats. Hmmmm. But I got it yesterday, and we got home and switched it straight out. Not only has there been no "urp-ups," but she also already looks better. Says something, doesn't it?
The geckos got new water dishes and treat dishes. They love meal worms as treats. They look wonderful and seem to enjoy "playing" with the cats through their glass walls. The hedgehog also enjoys meal worms as treats, and she is still holding up very well. Hard to believe she's a "senior" pet. Their lifespan is 4-6 years, and I got her in April of 2004.
The dog is doing well. She is also pushing "senior" status...figure she was an early 2002 puppy. (The older cat is a Labor Day 2002 kitty.) Gosh, but time flies.
My son is having a few issues, but nothing major. He admitted to breaking the rules by skateboarding on the sidewalk once and watching more TV than he should have once this week. So he should be okay this week. I hope. I am off Tuesday and working Saturday. We'll see what happens. He supposedly got his homework caught up. I hope so. He's struggling again, and it's not because he's not smart. He just lets other things get in the way.
Well, hopefully I have a good week again. I can do a little more exercise since I can breathe again.

And I can get back on track with my original plan of doing medical transcription work in the mornings after my son gets on the bus and before I leave for my job. More money to pay down more bills and get more secure.
Have a wonderful week!!
~~
Heather