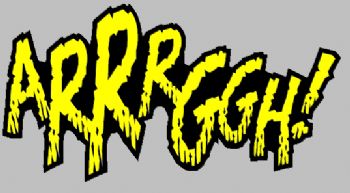 The day started off well. I got up, got the kid on the school bus. Did my 1-mile Express Walk Away the Pounds plus an 8-minute Boot Camp upper body workout. What a great way to feel confident during the interview!! If I keep this image out of my mind....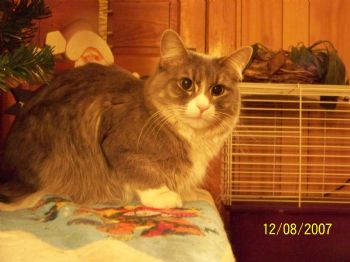 Granted, it was in my room...but still. I think I will ban my kitty from being in my room when I am exercising!!

AND on a hardwood floor, my shoes sound cloppy!!

But I love the way I feel when I am done working out. I feel confident and on top of the world. And, I forgot to mention this on an earlier post: when I exercise daily, my right ankle doesn't give me grief. Yay!
The interview went well. I should know sometime later this week or early next week. And, just like my previous employer, they seem like really, really nice people. So I can hope.
In the interim, I am trying to get back on track with my MT work. I was doing well this afternoon, until my son called. At 3:20. Asking if he could stay after school to work on schoolwork and one of his classmates would drive him home. (According to my spouse who took the call, anyway.) At 4, I see the bus go by. Go by. At 4:15 I see the 2nd bus for this route go by. At 445, I see an SUV pull into my driveway and drop my son off.

He claims to have missed the bus when calling us. However, for the past 11 years he's been in school (back to kindergarten):
1. You will never be able to stay after school on the same day. I need 24-hours notice to make arrangements to avoid numerous trips to town.
2. You have not been allowed (since starting high school) to ever ride with a classmate. EVER.
3. NEVER risk missing the bus. See #1.
So he's in trouble. Again. As usual.

Biggest Loser tonight...JOELLE....so dense. Some people just never learn. I feel so bad for Carla, but wow does she look wonderful!!! Actually, so did Joelle. So some good came of it, I suppose.
Tomorrow spousal unit goes to work (he had Mon-Tues off this week). Having him around the house wreaks havoc with my schedule. To give him credit, he did some of the dishes. Um...this afternoon, after I went and hid in the office to work. And not all of them, as promised. Ah well. Life goes on.
Positives for the day:
I did my workout!!
I felt good about my interview!
I started a crochet project for my sister in law that I can't talk more about for fear of ruining the surprise!

And I am pumped and ready to work out tomorrow!!
~~Heather